This took some time to finish! Finally every character of "Penumbra" has a nice render and signature! This was a lot of fun and a nice starting point to show you more about these characters!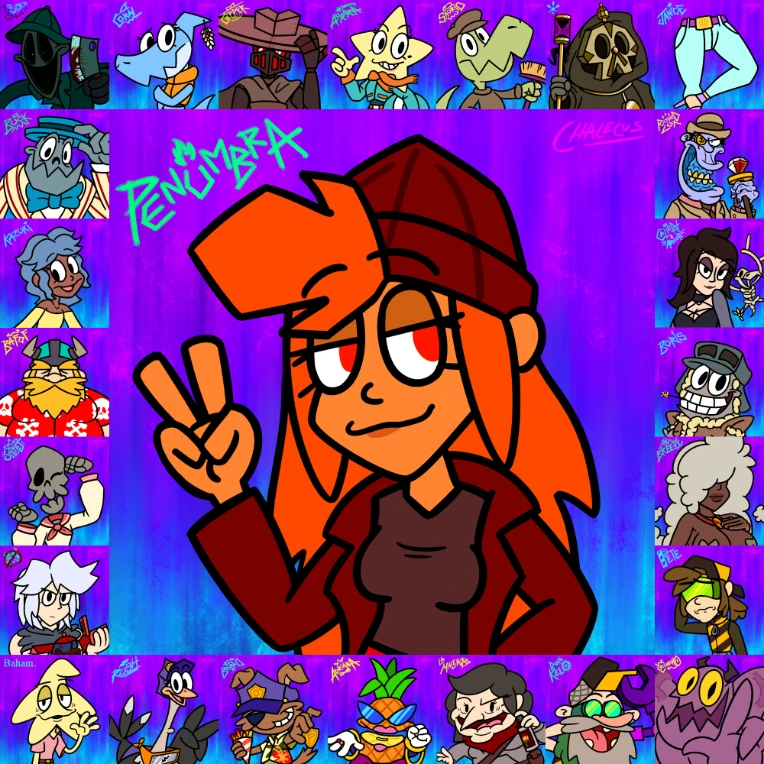 I wanted to make an official post to celebrate finally finishing this project because it took a lot of work and love and I'm so hyped to share it!
Going forward, I will be doing little animated shorts, comics and art pieces with them. I've been making stuff with them in the past but consider this the first stone in their stories to come!
You can see each drawing for itself and learn more about these characters in other drawings on my gallery!
CHEERS TO THE FUTURE and THANK YOU SO MUCH FOR ALL YOUR SUPPORT!
__________
You can also find my work on:
__________
If you wanna support my work, consider my Ko-fi an option~